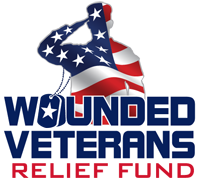 In addition to Wounded Veterans relief fund, these are some of the veterans' organizations where I regularly donate my royalties :
USO, DAV- Disabled American Veterans, Operation Homefront, and AMVETS
Now that the Wounded Warrior series of four books is finished, I'm branching out with single stand-alone stories. My royalties from the upcoming books will also go to my veteran's causes even though they aren't part of the original series.
Being released this year will be FOREVER AMBER. The book will feature characters from the Wounded Warrior series. Forever Amber's main characters are the grownup children of Dwayne and Marla Dempsey and Cluny and Graciella McPherson.
Santos McPherson and Amber Dempsey have a story to tell. Readers have asked me to let them know what happened to those two kids who were so important to the stories about their parents. Amber and Santos are now adults. Their childhood love story crashed but will find a way to blossom again.
Also being released this coming Christmas will be FOR HEAVEN'S SAKE, MARRY THE MAN! It's the tale of a less-than-perfect Guardian Angel tasked with seeing that Caroline and Daniel fulfil their destiny. Anything can happen when angel, Matthew, makes the boneheaded decision to appear in human form. Watch out for fireworks. This book started twenty years ago as a project in my first writing class. It's been on and off the shelf and rewritten a dozen times. I'm so happy to see it released in both print and eBook at last.